---
Customer Reviews
Write a Review
Ask a Question
10/21/2020
Alma
United States
Love it!
Love the fact that it's a thick case and it protects my phone. I can match with my watch & air pods. Definitely worth the price
07/08/2020
a p.
United States
MY MOM RAN OVER MY PHONE
First and foremost, I bought a full body case for my phone because it's my first ever iphone and i wanted to make it last as long as possible. i somehow landed on here but the point is, this CASE is EVERYTHING. i have dropped my phone about a thousand times (no joke), accidentally spilled stuff on it, and EVEN GOT MY PHONE RAN OVER BY MY MOM'S CAR and there has absolutely been ZERO DAMAGE TO MY PHONE. you wanna know what the actual damage was when my mom ran over my phone by accident when it dropped out of my back pocket? that SMALL *** crack on the corner there. THAT only. that's the damage after being ran over by a CAR.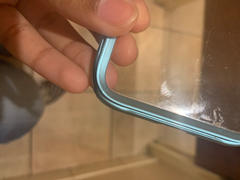 07/01/2020
Sarah
Ireland
Best case ever
This is homestly the best case I have ever bought for my phone , so if your a bit skeptic I 200% recommend u buy it. Delighted tanks
05/04/2020
Carolyn H.
United States
Love It!
It took almost two weeks to get it, but because of the stay-at-home orders, that is certainly understandable. Once it arrived, I was very pleased. It is all I hoped it to be.