Best Cases For On-The-Go Moms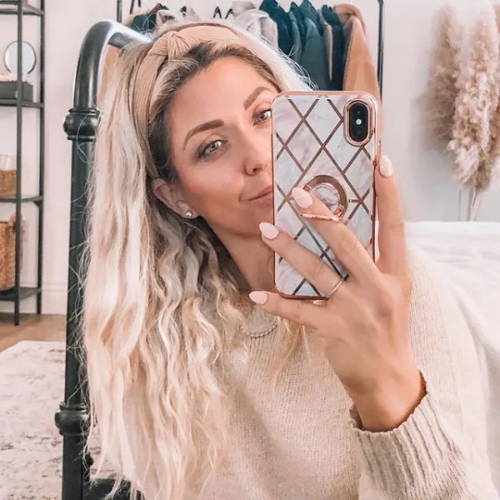 Are you an on-the-go mom that just doesn't have time for a lackluster phone case? You need a case that is functional, versatile, and stylish. At i-Blason, we have a variety of our own phone cases that are perfect for busy moms. Here are our favorite picks that work as hard as moms do.


Wish you had a little helping hand when trying to get errands knocked out? With the Cosmo Snap, you can! These cute cases feature a built-in ring in the back that doubles as a kickstand. This will allow you to carry your phone with just a finger, giving you a bit more freedom to carry the kids, groceries, or whatever else. Plus, as a kickstand, you can hold your baby when the phone is propped up to FaceTime loved ones, watch shows together, or whatever else you'd like to do! The Cosmo Snap's soft TPU body will help absorb shock during falls and slips, and the raised bezels will keep your screen and camera lens safe from damaging surfaces that could scratch or crack them. You'll absolutely love the cute marble design, too!


Magma cases offer the protection moms need for their phones with a slim and stylish design. This case is built with shock-absorbing TPU for the body with extra cushioning in all four corners and textured grip edges. The Magma meets military drop standards, so drops and falls out of your toddler's hand won't result in a cracked screen. The built-in screen protector will keep your phone screen clear of sticky fingers and scratches as well. On the design end, these cases have two patterned insets for the back, so you can swap them in and out to match your style!


The shockproof and bestselling Ares case is great for busy moms, as falls and slips are no match for this super durable phone case. it was drop-test certified by CNET at 20 feet, so dropping your phone while carrying your baby or reaching to grab something will be no biggie! Encased in multilayered TPU material with a built-in screen protector and raised bezels, your phone will be protected from the impact of slips and drops, as well as screen scratches. The precise cutouts make it easy to access your phone's ports instead of fumbling around with a dysfunctional case.
---