Best Clear Cases to Show Off Your Phone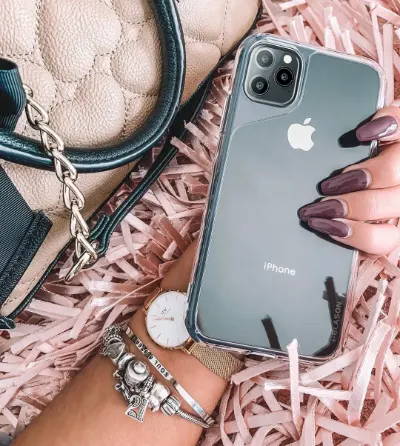 Your smartphone is an important part of your daily routine. While other phone cases cover up your phone, a clear case can offer protection while still letting you show off your phone itself in the process. When looking for the best clear cases to show off your phone, here are a few suggestions to help you make the right choice.


When it comes to the best clear cases to show off your phone, it is hard to beat the Halo. With a transparent design and slim profile, this case puts your phone on display without compromising on style or protection. Made with such features as an anti-scratch back plate, precise cutouts for easy port access, and an anti-slip grip to reduce drops, the Halo is perfect for reliable protection with a sleek style for the best of both worlds. Best of all, it isn't bulky like other cases so it will show off the natural shape of the phone without adding extra bulk to your carrying load.


The Ares is a top choice for those looking for a clear case with a lot of durability. From the port covers to the overall shock resistance, this case is ready to show off your phone while protecting it from damage. As one of the strongest clear cases, the Ares was CNET certified in a drop test of 20 feet which speaks to its durability. It also has TPU bumpers and a built-in screen protector for added protection.


Another great choice for a transparent case that's big on protection, the Magma offers plenty for both style and function. With features such as a built-in screen protector, textured edges for better grip to prevent drops, and more, this case has it all. This option lets you show off your phone in a sleek style while giving you peace of mind protection wise. From the shock resistant shell to the stylish design, the Magma is a smart choice for anyone looking for the best of both worlds.
---