Cosmo Snap Case For Better Grip And Functionality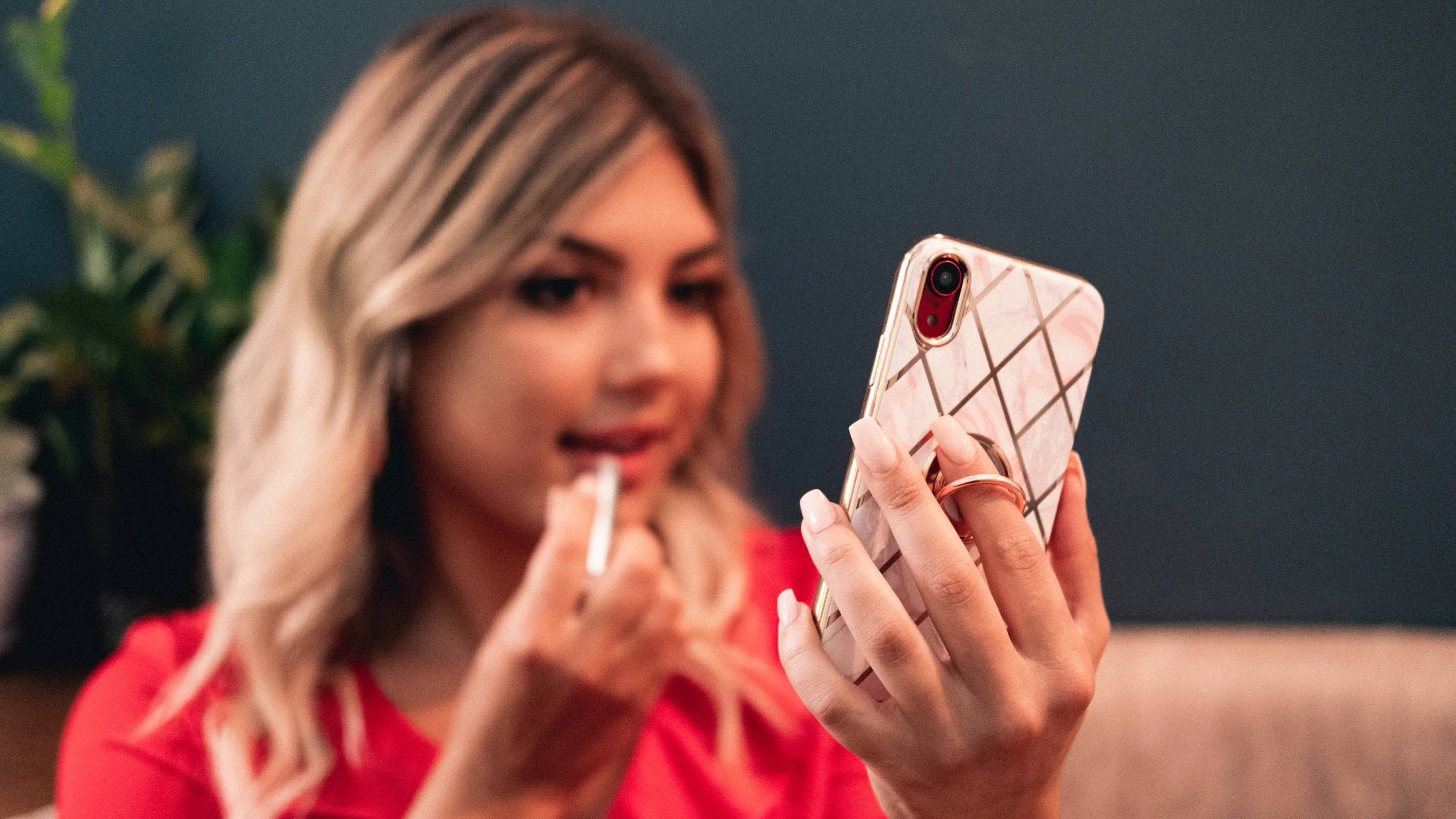 Tired of propping your phone against random objects to watch videos and shows? If you love cute, vibrant cases, then the Cosmo Snap Slim Designer Case is the one for you. Made for iPhone, these chic cases easily fit onto your phone and offer shock absorption protection, but its best feature is the built-in ring, which can be used as a kickstand and holder! The Cosmo Snap has a beautiful marble color, the perfect color scheme for girl bosses, influencers, creatives, and more. Although they're slim and sleek, the Cosmo Snap Slim Designer Case is built for protection, not just aesthetics! We've designed them with raised bezels, scratch-resistant panels, soft TPU material and bumpers, and textured edges. If you're shopping for a stylish and functional phone case for yourself or your bestie, this is a wonderful option!
With a sturdy built-in ring at the back of the case, you can stop resting your phone on your pinkies! The ring is super cute in rose gold, giving your look that extra bit of bling. Slip your finger through the ring to hold effortlessly as you browse social media, FaceTime and message friends and family, take cute photos, and so much more. The ring rotates 360°, so you'll have no worries about getting your hand caught in it during use. With just a small tweak like this, you'll notice the difference it makes while carrying other items like morning coffees, shoulder bags, purses, laptops, car keys, and more. The built-in ring also acts as a do-all phone kickstand, allowing you to prop it on any flat surface. Hands-free viewing has never been easier! Adjust the ring to the perfect angle, so you can watch videos, shows, movies, and more while doing other things. When not in use, the ring will snap back into place and out of the way. These i-Blason phone cases are available for the iPhone X, Xs, Xs Max, XR, and 11. Multitask like a boss and look good doing it with the Cosmo Snap.
---