The i-Blason Cosmo Collection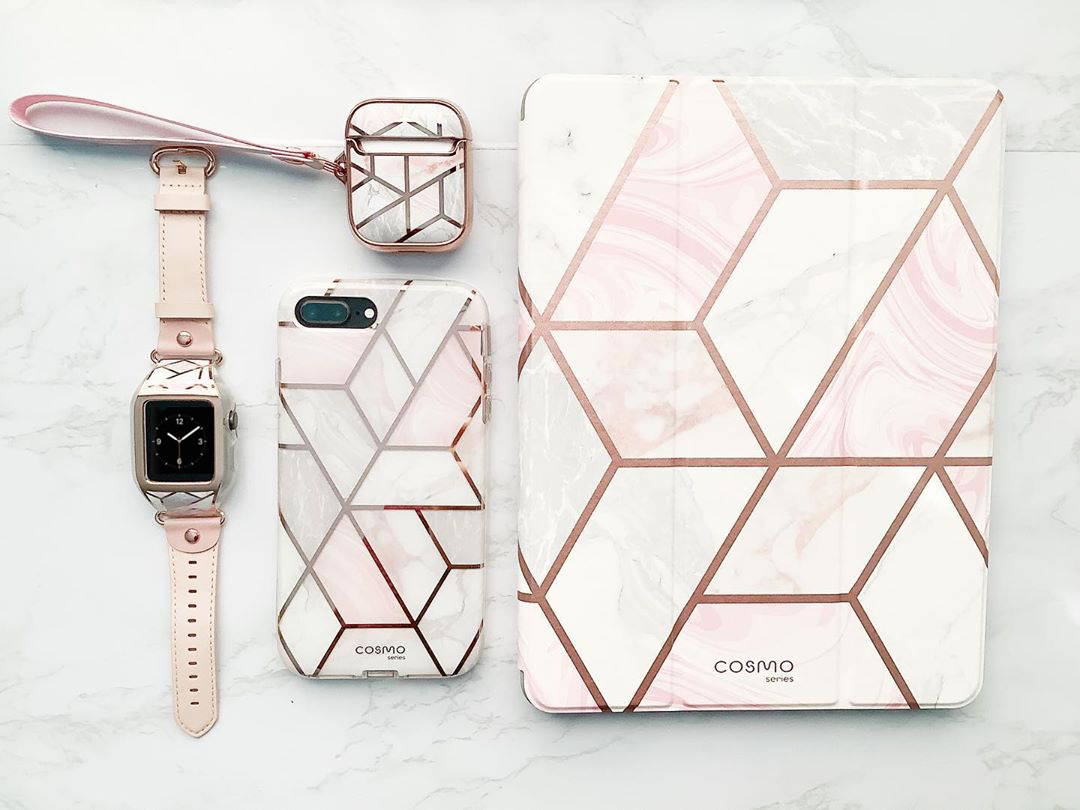 For those who love glamorous, eye-catching colors and patterns comes the i-Blason Cosmo Collection. Specially designed for girl bosses, creatives, and those who wish to add a little sparkle to their tech, these designer-chic cases will keep your valuables fully protected from water damage, sudden drops, scratches, and more. Our Cosmo cases are available for phones, smartwatches, tablets, and accessories. They'll perfectly match your aesthetic, complementing your other accessories for a streamlined look. Make Every Day Beautiful with the Cosmo Series!


The Cosmo Series accommodates an array of phones, so you'll easily find the right option for your phone to keep it safe and stylish. Cosmo cases are sleek and beautiful, designed with precision cutouts and raised bezels. Sure, you could have any case for your phone, but none compare to the beauty and protection of cases from i-Blason! The Cosmo Collection is the perfect blend of function and fun, complete with superior TPU protection and an array of color options. Each color scheme features a unique design, including rose and marble, purple glitter, oil painting inspired blue, and pink glitter. With looks like these, you'll receive tons of compliments on your case and be photo ready for selfies. Your Cosmo case will be a definite hit with your friends, co-workers, and followers!


Strong and Stylish Tablets Cases
Match your tablet case with your i-Blason Cosmo phone case by shopping our tablet selection. Our Cosmo tablet cases have been drop tested from 10 feet, so they're durable enough to keep up with any girl's day-to-day activities. Whether you primarily use your tablet for work, academics, or play, you'll love to have these designer cases to ensure full protection while elevating style. Like the phone cases, these cases also feature a slim design with a few different Cosmo color options. The rose gold and marble tablet case is absolutely stunning, while the blue and gold option draws inspiration from the vibrance of the ocean. Find your new Cosmo Series case for Apple iPad and MacBook, Samsung Galaxy, and Microsoft Surface.


Designer Looks for Smartwatches and Accessories
Complete your i-Blason Cosmo Series look for the rest of your tech and accessories. With your phone and tablet in matching cases, why not include your Apple Watch too? With us, you can! Look chic and ready for the day with our rose and marble pattern that looks gorgeous in any setting – in the office, out with friends, at the gym, and more! These watch cases have been drop tested from 10 feet and provide 360° coverage. You'll be able to breathe new life into your Apple Watch that others will surely take notice of right away. Plus, you can also get the glam girl look for your phone pocket to hold your ID and other cards. The Pock Its sleeve attaches to the back of your phone to hold the cards you need quick access to.
The Cosmo Series offers gorgeous looks that you or a loved one will be over the moon about! Offered in the hottest colors in designer created patterns, these cases are a must-have for those who love a streamlined, classy look for their tech and accessories.
---