The i-Blason Halo Collection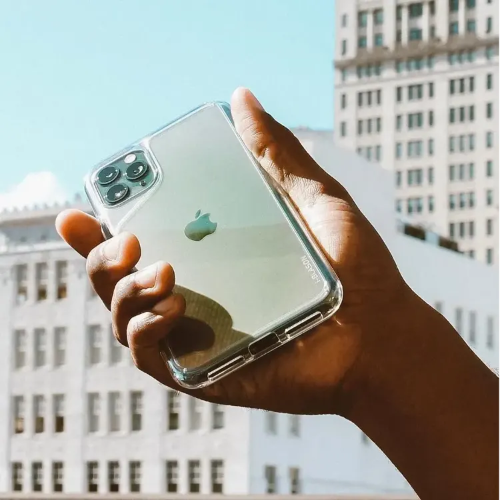 Have you had phone cases in the past that added way too much bulk? There are many protective cases that have the trade off of large, heavy layers that add weight and size to your phone. What if you want to maintain the slender look of your phone, but also get the protection of bulky cases? Look no further that our Halo case collection. Lightweight, transparent, and slim, the Halo cases are the perfect no-bulk phone cases with superior protection. Secure your phone, tablet, laptop, and smartwatch in Halo cases to keep your tech's original design in plain sight.


Who is the Halo Collection Best Suited For?
If you love the design and finish of your phone, tablet, or smartwatch, why allow a case to hide it? The i-Blason Halo Collection features entirely transparent cases, which are designed with colored trim. For a totally clear look, choose the clear Halo case. Otherwise, select the best match for your personal style from black, navy, and pink phone cases. Depending on your phone and tablet type, the color selection will change. The see-through nature of these cases draws attention to your phone's modern look. For instance, the back of the iPhone is elegantly designed, but often covered up by thick phone cases. You can showcase it and other phone designs when you choose a case from the Halo Collection. Although thin, these are built with heavy-duty features, like a scratch-resistant back panel and secure grip rubber bumpers. If maintaining your phone or tablet's sleek design is important to you, go with one of these beautiful, yet incredibly tough phone cases.
From Apple iPhones and Samsung Galaxy Notes, there are many Halo cases to suit your current phone. Plus, we offer options for the Apple Watch, the MacBook Pro 16", the Samsung Galaxy Tab, and more. With so many options, you'll be able to use Halo cases for all of your personal tech! Never settle for bulky, unattractive cases again when you shop this unique collection.
---