Difference Between AirPods And AirPods Pro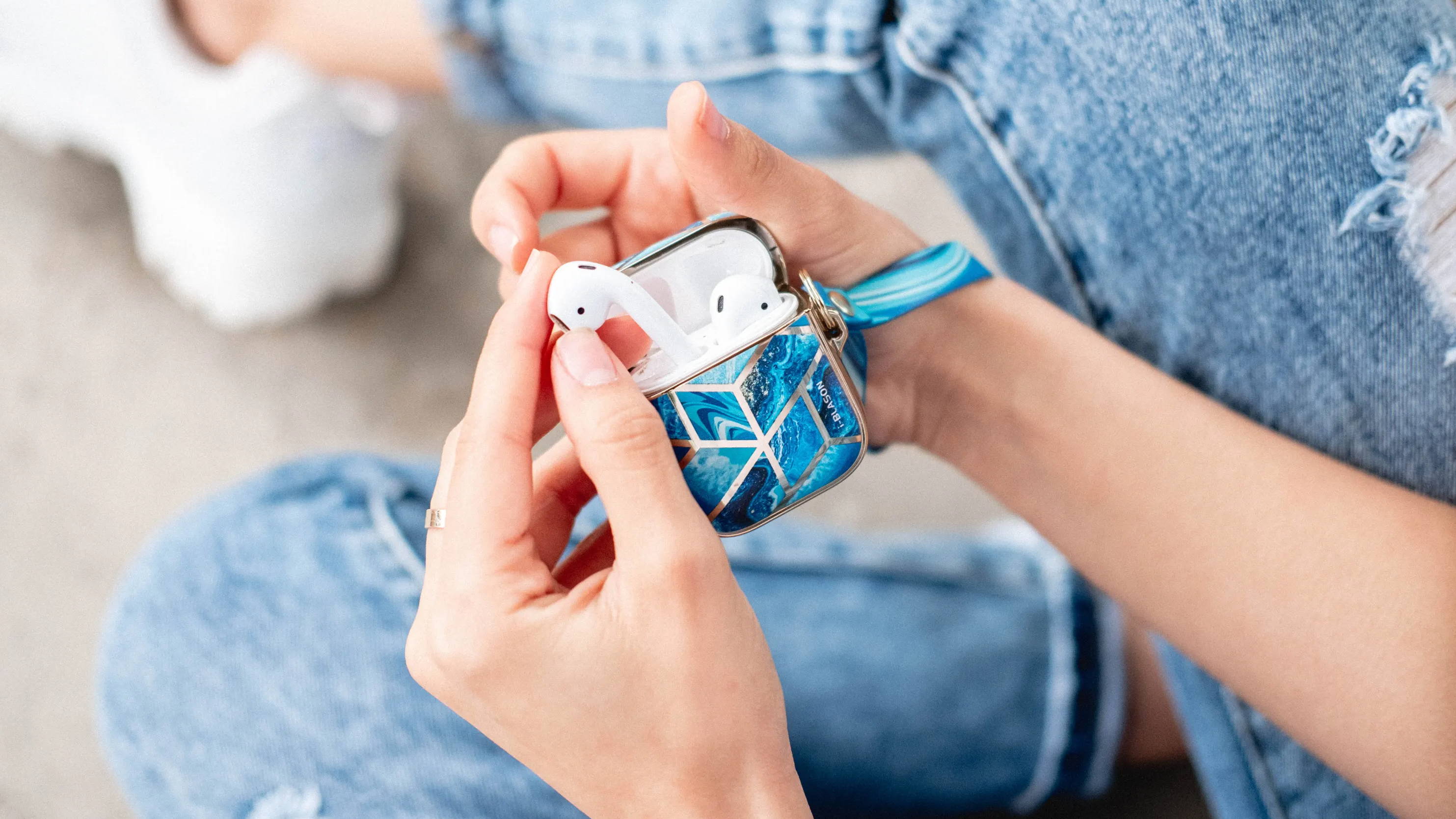 When you're ready to invest in Apple AirPods, you may not know which option you should choose—the standard AirPods of the Pro version. While both are excellent wireless earbud choices, there are several differences that may appeal to your comfort needs and budget. To fast track your decision, here are 5 variables to consider.


Many frame their search for new tech based on budget. The second-gen AirPods are listed around $159 from the Apple store, but the first-gen models can be found for under $100. This is an excellent range for cost-savvy shoppers wanting the ease of wireless earbuds. However, if you're shopping for the best Apple has to offer, you'll want the AirPods Pro. They offer enhanced features—which we'll cover below—but the price tag is indicative of it. The Pro models range around $249, which is just about $110 more than the second-gen AirPods.


The standard AirPods have a looser fit that many find more comfortable than silicone buds. However, if you have small ears or have had trouble with non-silicone earphones in the past, you may not feel secure with the loose feel of the first and second-gen AirPods. Without the right fit, these can fall out, and nothing will feel worse than a single lost AirPod. The AirPods Pro model comes with silicone tips (3 sizes included) to help users of different comfort needs feel secure with them in. The stem is also shorter, which may feel better on some users.


One of the best features of the AirPods Pro that the first and second-gen models don't include is noise cancellation. While riding public transit, on planes, or walking through bustling cities, this might be a feature you need. Apple's noise cancellation blocks environmental sound, though you can activate Transparency mode when you do wish to hear your surroundings. The standard AirPods open design allows more sound in, which many find disruptive of their media and phone calls.


While all AirPods offer more than 24 hours of listening time with the wireless charging case, there is a slight difference between the AirPods/AirPods 2 and the Airpods Pro models. The first and second-gen options offer up to 5 hours of listening, whereas the Pro model has a reduction of 30 minutes due to the power required for noise cancellation. This is only 4.5 hours versus 5 hours, but it may make a difference to some users. Keep in mind, with noise cancellation toggled off, the AirPods Pro can achieve 5 hours of listening time.


Wireless Charging Compatibility
The second-gen AirPods are available in two iterations—with a regular charging case or a wireless one. With the regular case, they're about $139, but the wireless compatibility adds around $20 onto the price tag. AirPods Pro are sold only with a wireless charging case. If you're on the go during the week and don't have access to charging ports frequently, you may find that wireless charging is incredibly useful. However, if you will only use your new AirPods a few times a week, then you may not be as interested in the wireless charging feature.
Now that you're aware of the primary differences between the standard AirPods and the AirPods Pro, you can determine which option better suits your needs. Once you get them, be sure to pick up a protective case since each model is an investment. At i-Blason, we offer cases for AirPods, AirPods 2, and AirPods Pro. These high-quality cases are designed to enclose the standard Apple charging case. Our AirPods cases are made with impact-resistant TPU to protect against drops, bumps, and scratches. These also include a PU leather wrist strap for additional safekeeping and easy carrying. When inside, the AirPods can charge with a lightning cable or wirelessly depending on your model. Find the perfect AirPods case to complement your style in great colors like Marble Pink, Ocean Blue, Marble Purple, Marble Green, and Marble Black.
---