How To Protect My Phone Camera From Scratches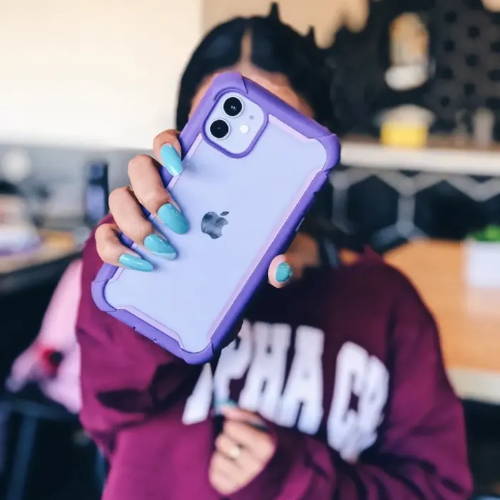 Have you ever had the misfortune of dropping your phone and, upon picking it back up, noticed the camera was scratched? Repair for this can be costly, and in some cases depending on severity, impossible. There are a few ways in which you can protect your phone camera from scratches. A protective case with a raised bezel is very beneficial, as well as a lens protector. Either of these can help keep your phone camera safe from scratches, scuffs, and cracks.
When purchasing a new case, ensure it's built with a raised bezel. Without a case, your phone camera is probably flush with whatever surface it's placed on. This is an accident waiting to happen! Simply sliding the phone camera across a rough surface, like a concrete bench, could scratch the surface of your camera. When a case with a raised bezel is installed, the bezel sits high around the camera area, enveloping it so it won't come in contact with hard surfaces around it. The case should also be made of durable TPU material, so when your phone slips out of your hand, it helps offset the shock, so your phone doesn't take on the impact.
Another option to consider is a camera lens protector. These are made of ultra-thin high definition glass and easily snap onto your camera setup. The lens protectors are scratch-resistant and tempered to a 9H hardness level. Car keys, rough surfaces, and other potentially damaging objects won't be able to scratch your camera setup. These add a very minimal amount of bulk to the phone – less than one millimeter. Because of this, you can install a case over top for additional camera protection.
With i-Blason, you can browse our selection of high-quality, protective phone cases designed with raised bezels and durable TPU material. From stylish designer cases to rugged options, we have the perfect styles, colors, and levels of protection you need for your phone. Search through our selection for Apple, Samsung, Google, and other brands.
---