The Camera Specs of the Galaxy S20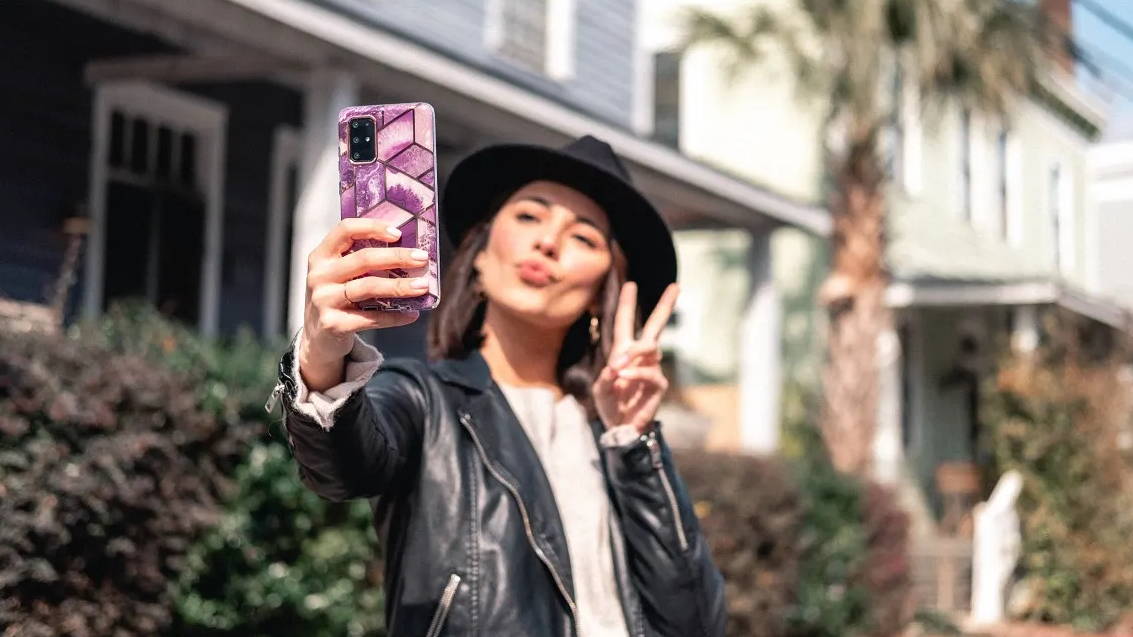 Samsung has already had a huge impact on the smartphone world in 2020 with the launch of the Galaxy S20 family. Boasting camera features not yet found in smartphones like the Space Zoom, which zooms in up to 100x, it's making major waves in the Android ecosystem. Even those in the iOS base can't deny the nuances of the S20's camera setup. While the S20 and S20+ are each built with excellent cameras, it's the S20 Ultra that stands out from all other Android phones. Let's breakdown what makes the S20 Ultra's cameras so praiseworthy and the type of photo and video you can expect from them.


The 40 megapixel selfie camera offers the detail and bokeh effects that you'd expect from a professional camera. Noteworthy features include the Smart Selfie Angle, which incorporates bokeh effects for fantastic depth of field that make for album and social media ready photos. Shoot portraits at festivals, while on vacation, in the city, and elsewhere in amazing high definition. You can even manipulate the background color using the Color Point filter. For instance, the subject (you!) can be in color while the background is black and white. If someone else is in the frame, the S20 Ultra will quickly pick up on them.


Second to None Rear Quad Cameras
The rear quad cameras truly deliver amazing photo quality. With the S20 Ultra, you'll be able to take advantage of the Space Zoom to zoom in on specific details far away. You can also use the Night Mode feature to take awesome photos at night without them appearing dark and distorted. With the Galaxy S20, you'll never have to sacrifice nighttime photo ops with friends. The S20's camera setup is also equipped for 8k video, which is an enormous upgrade from the previous 4k in older generations. Shoot video and capture 33MP stills right out of the shot! With this phone, you'll get steady and precise photo and video, which is a must for those once-in-a-lifetime shots.
Here are the technical specifications of the S20 Ultra's five cameras:
PDAF
Pixel size: 0.7μm (10MP 1.4μm)
FOV: 80˚
F.No (aperture): F2.2
 
12MP Ultra Wide Camera

Pixel size: 1.4μm
FOV: 120˚
F.No (aperture): F2.2

108MP Wide-angle Camera

PDAF, OIS
Pixel size: 0.8μm (12MP 2.4μm)
FOV: 79˚
F.No (aperture): F1.8
1/1.33"" image sensor size

48MP Telephoto Camera

Pixel size: 0.8μm (12MP 1.6μm)
FOV: 24˚
F.No (aperture): F3.5

DepthVision CameraOther camera features of the S20 Ultra include:

Space Zoom
Hybrid Optic Zoom 10x
Super Resolution Zoom up to 100x
OIS (Optical Image Stabilization)
Tracking AF
These are just a few of the many features of the S20 Ultra's cameras. Samsung went above and beyond to give consumers a complete professional photography suite housed in a sleek smartphone. If you already have the S20 or are considering buying one, be sure to protect your investment with a reliable case. You can find the right one for you in the right colors at i-Blason. Our cases offer complete 360 degree protection with shock absorption technology.
---