What's the Difference Between the Different Cosmo Phone Case Styles?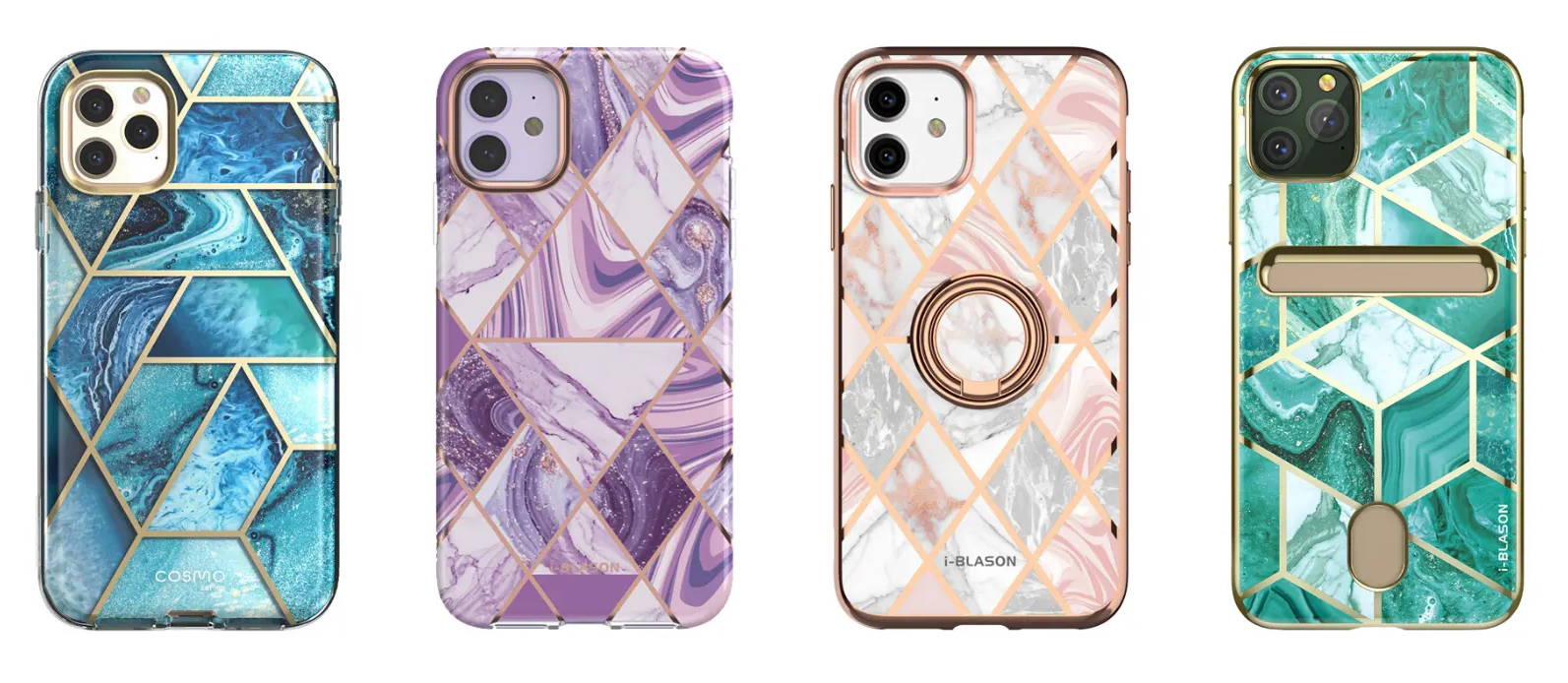 ---
When we first launched the Cosmo Collection, our goal was to create a phone case that was a strong as it was stylish. Thanks to you, the Cosmo series became an instant best-seller and evolved to include new case styles to fit every need.
While this is great for versatility, it can be confusing when deciding which Cosmo case to choose. Let's sort out the differences between the Cosmo Classic, Cosmo Lite, Cosmo Snap, and Cosmo Wallet.


The original Cosmo phone case is a classic for a reason. Available in a range of stylish colors with its signature marble pattern, the full-body Cosmo Classic case offers a lot of style without compromising on protection. The most durable of all the Cosmo case styles, the Cosmo Classic features a built-in screen protector, the only Cosmo phone case to do so, and has been drop tested up to 10 feet. It also comes armed with a scratch-resistant, fade-proof surface and raised bezels to protect the screen and camera from damage. If protection is your top priority, the Cosmo Classic is the case for you.


---
The Cosmo Lite has similar features to the original Cosmo Classic but in a smaller, more compact size. The biggest difference between the two cases is the Cosmo Lite is a one-piece, snap on case. This means they is no built-in screen protector, however, the Cosmo Lite is made from the same scratch-resistant materials. It also has raised bezels to protect your phone from surface damage, although they are not as deep as the more protective Cosmo Classic. You should choose the Cosmo Lite if you prefer a slimmer, lightweight case with the same eye-catching Cosmo design.


---
The Cosmo Snap offers the same slim design as the Cosmo Lite, but it has a unique added benefit. It features a 360 degree rotating ring on the back. This ring folds out and makes it easier to carry or hold your phone while also doubling as a built-in kickstand for easy viewing. The Cosmo Snap has the same durable protection as the Cosmo Lite with TPU bumpers, scratch proof surfaces, and raised bezels, but with the added function of a phone grip.


---
What could be better than a reliable and stylish phone case that also doubles as a wallet? The Cosmo Wallet has the same pattern and protection as the Cosmo Lite, such as TPU bumpers, fade proof color, scratch resistant backing, and raised bezels, but adds the ability to carry a few credit cards and cash right there in your phone case.
---
2 comments
---
---